Twenty million Americans suffer from digestive issues.

Luckily, there's an easy tummy FYXX for your morning coffee.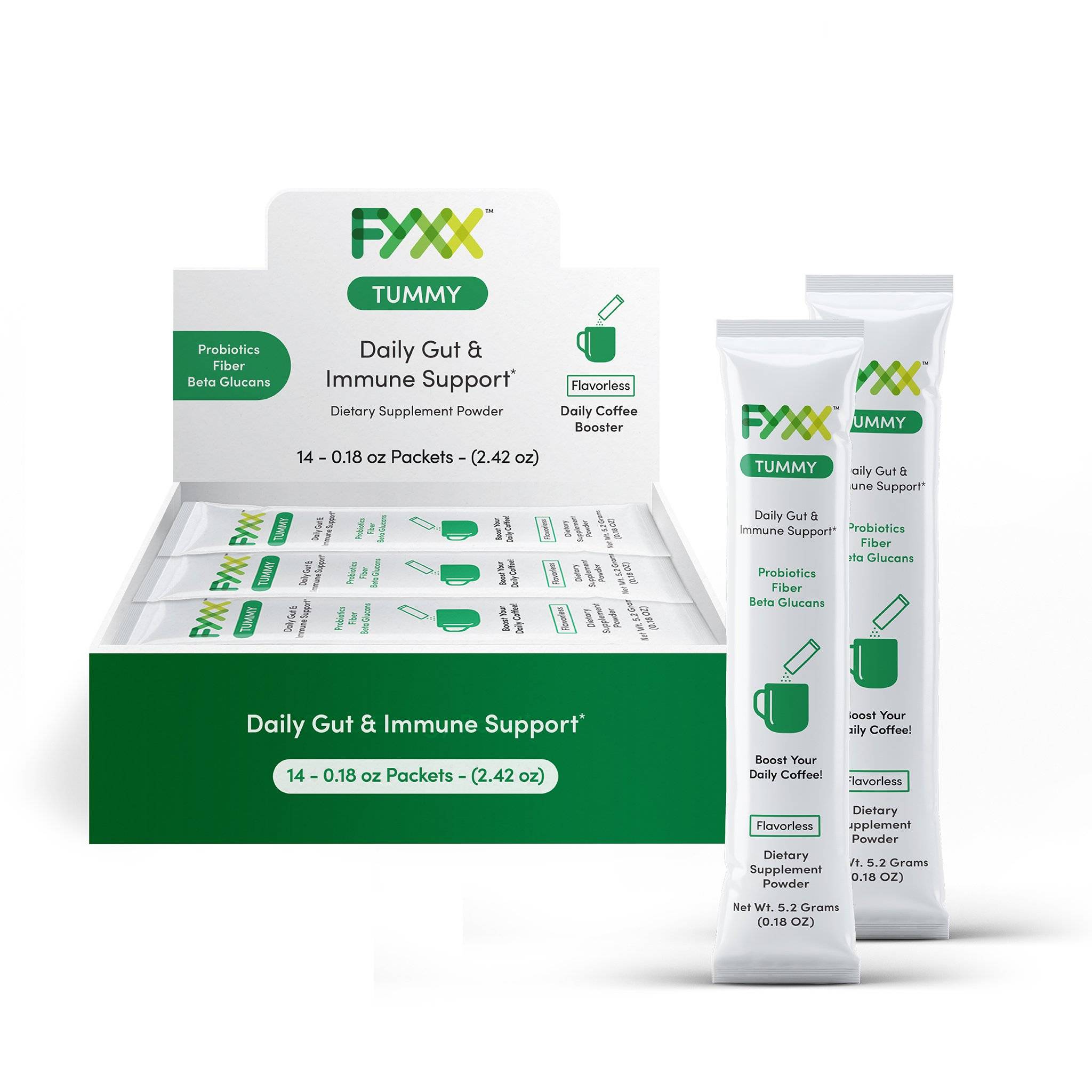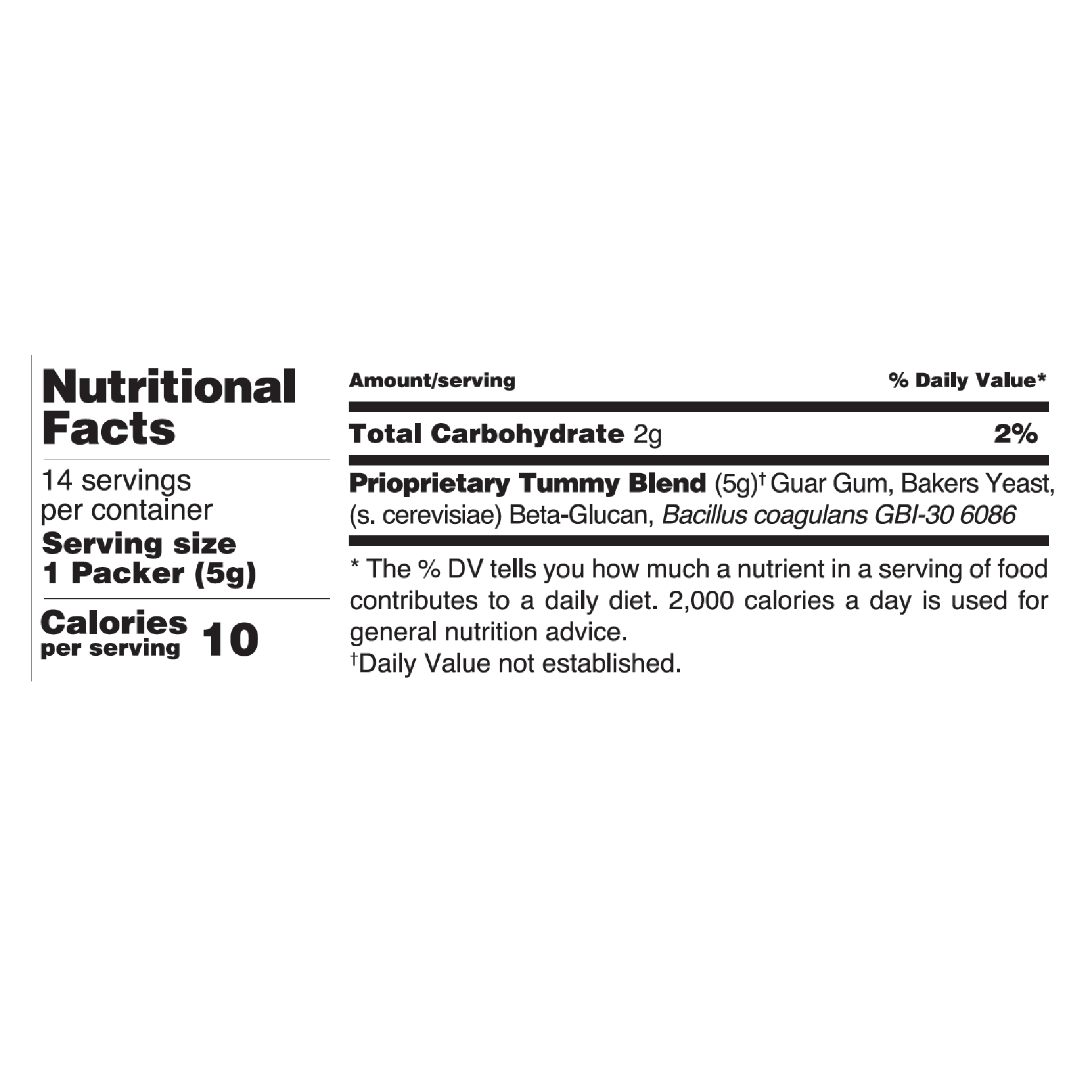 GET 30% OFF WITH CODE: FYXX30
Give your daily coffee a boost that will help your tummy. Stir it into your daily coffee for a convenient way to help your tummy every day.
---
✅ No sugar, artificial sweeteners, flavors or colors added.
✅ Packed with prebiotics, probiotics, beta glucans, guar gum, and more.
✅ 14 single servings to keep you going.
Stir one stick into your daily coffee for gut and immune support.*
5 grams of fiber plus probiotics and beta glucans daily can help support a healthy gut and immunity.
Enjoy the taste of your favorite brew with healthy ingredients for your tummy.
Our 3 Favorite Ways to Enjoy Tummy Coffee Sticks
Mix it into your favorite hot coffee.
Stick a few in your bag to go with your after lunch pick-me-up.
Stir it into your favorite cold coffee beverage.
An Easy FYXX For Your Morning Routine
Stir some probiotics, fiber, and beta-glucans right in with your coffee for an easy, convenient and flavorless way to keep your tummy healthy every day.
Here's how FYXX compares to other health food + beverages.
| | | | |
| --- | --- | --- | --- |
| | | | |
| | | | |
| Amazing ingredients that support your health | | | |
| So delicious that everyone will want to share | | | |
| Convenient and easy to integrate into your day | | | |
| Includes nutrients that can be hard to find in junk foods | | | |
"Science has learned that our gut does a lot more than just digest food, absorb nutrients and expel waste."

- Stacy Kennedy (MPH, RD, CSO, LDN)

Prebiotics
Probiotics
Beta-glucans
Guar Gum
Bakers Yeast
We put good stuff in fun stuff.
At FYXX, we take proven ingredients: vitamins, probiotics, fiber, key minerals, and herbs and put them into great-tasting, low-sugar, and low-carb cookies, candies, and beverages.
SIMILAR PRODUCTS YOU CAN USE