A cookie that supports a healthy gut? Yes, please!
Delicious oatmeal cranberry cookies packed with probiotics and beta glucans.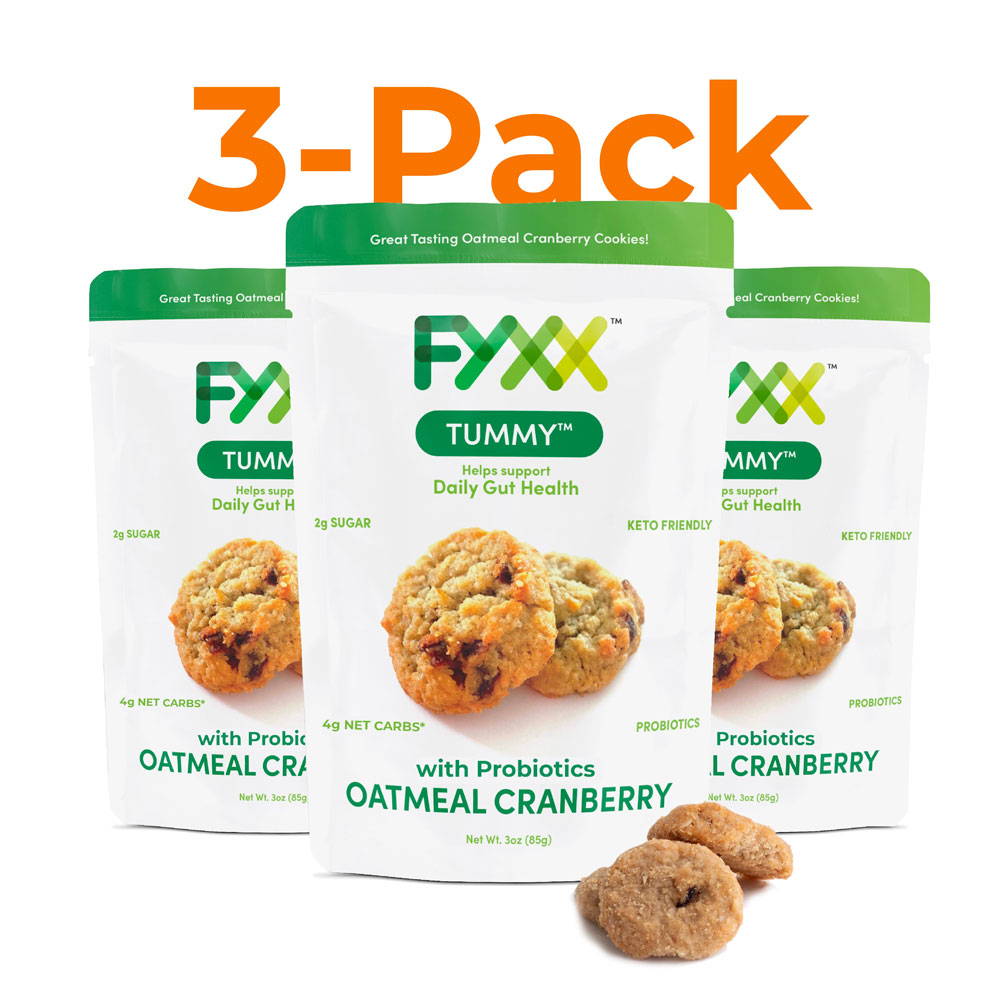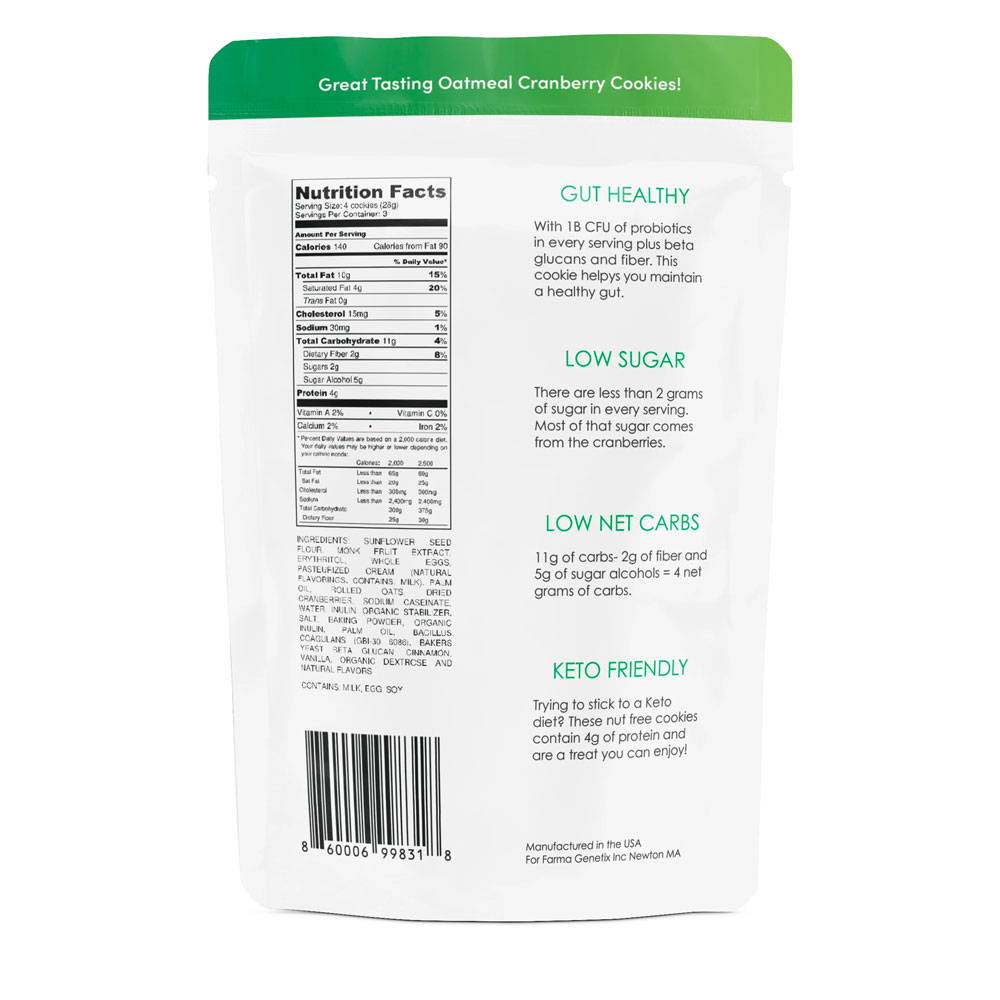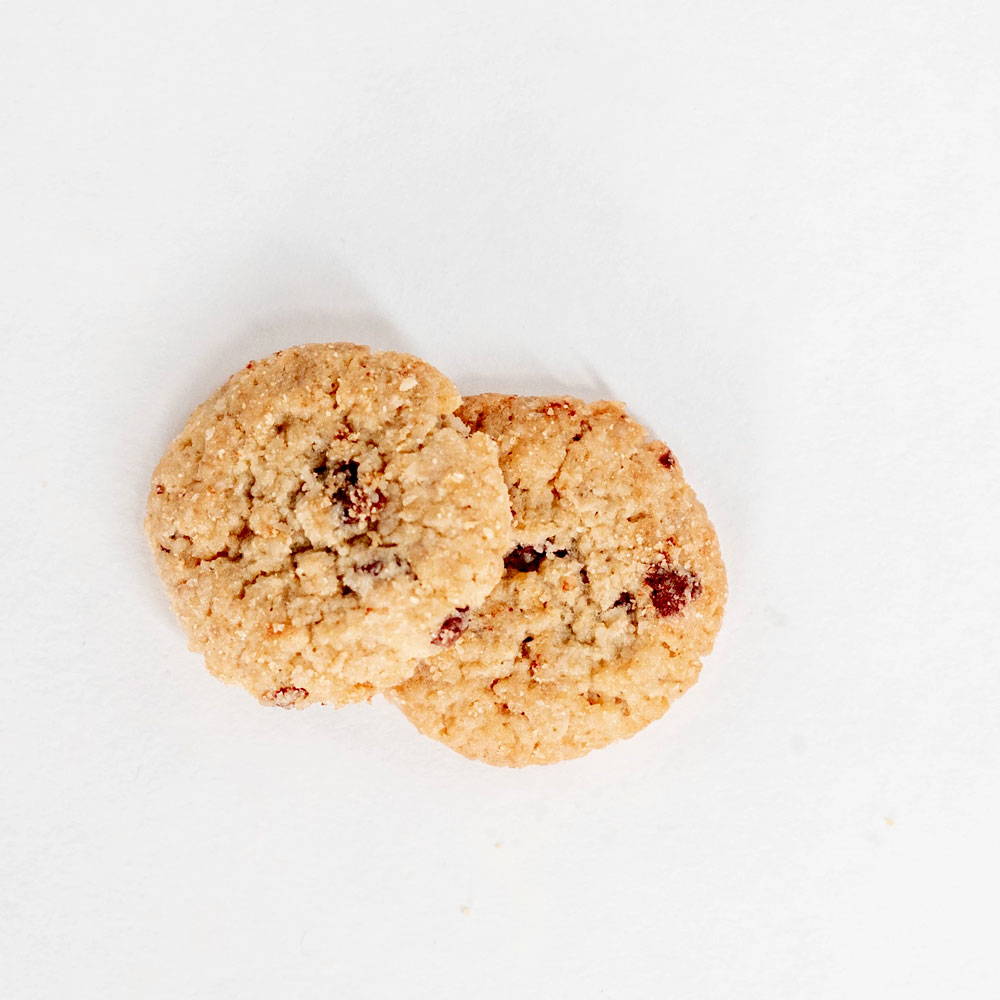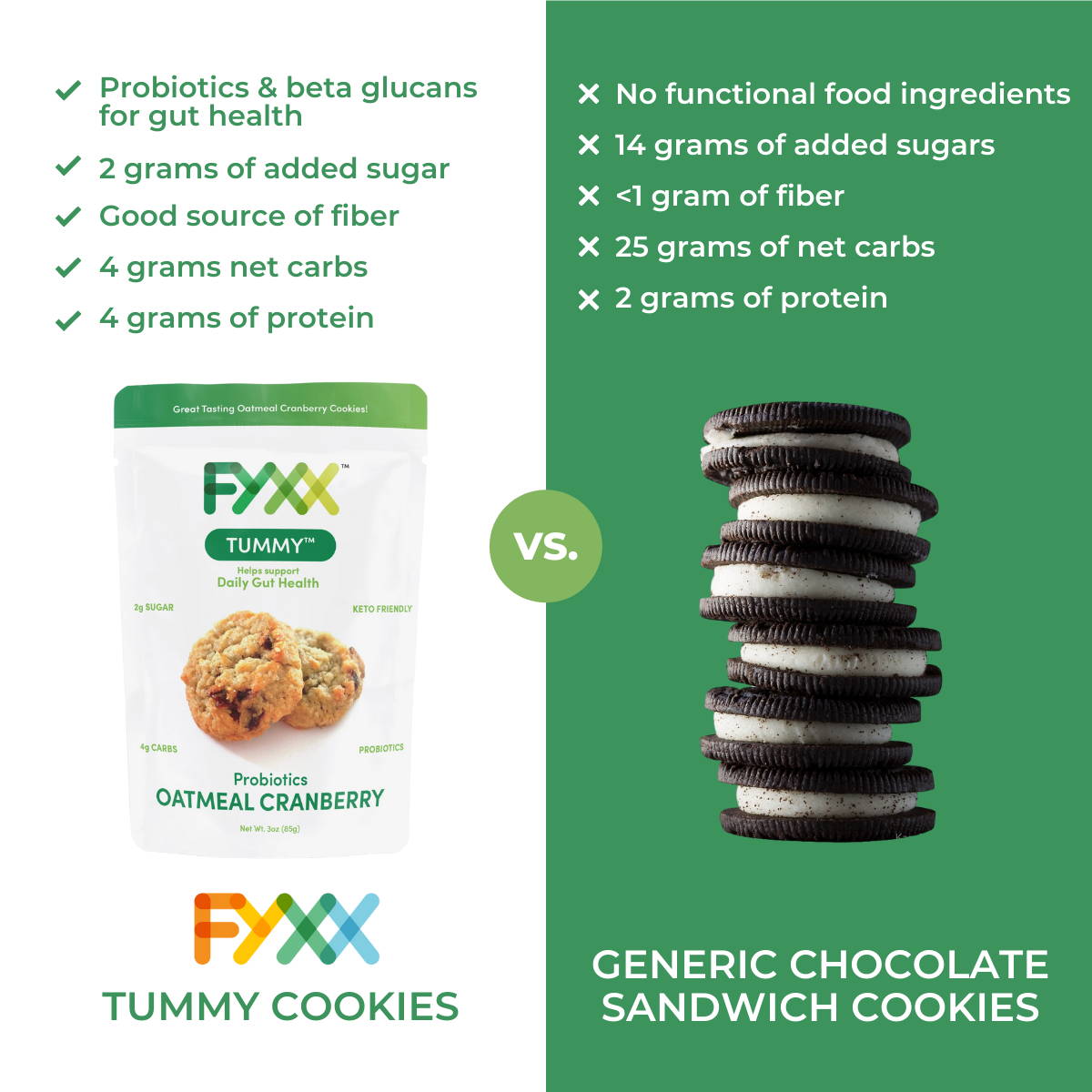 One billion CFU's of probiotics, beta glucans and a dash of fiber make this low sugar, low carb, keto friendly cookie a snack you, and your tummy, can take comfort in eating.
---
Low carb, low sugar, keto friendly
Delicious flavor and gut healthy ingredients
3 bags of cookies, each containing 12 cookies for 36 total cookies

LESS THAN $0.50 PER COOKIE
Rolled oats and dried cranberries are a perfect blend of sweet and tart in one delicious treat.
Low Sugar and Low Net Carbs
Less than 2 grams of sugar, and only 4 net grams of carbs in each serving.
Probiotics, beta glucans, and a little bit of fiber make this treat good for you and your tummy!
Our 3 Favorite Ways to Enjoy Tummy Cookies
A guilt-free snack - skip the sugar rush and upset tummy!
Stash them in your bag for a healthy treat on your commute.
Cave into those cravings - enjoy something sweet that is good for your body.

Soothe your tummy and your sweet tooth with a snack

When you need something sweet, reach for something that you can feel good about. Low carb, low sugar, keto-friendly, and packed with probiotics and beta glucans, these cookies are good for you and your tastebuds.
Here's how FYXX compares to other health food + beverages.
| | | | |
| --- | --- | --- | --- |
| | | | |
| | | | |
| Amazing ingredients to support your health | | | |
| So delicious that everyone will want to share | | | |
| Convenient and easy to integrate into your day to day | | | |
| Low carb, low sugar, keto-friendly, and packed with probiotics | | | |
"Science has learned that our gut does a lot more than just digest food, absorb nutrients and expel waste."

- Stacy Kennedy (MPH, RD, CSO, LDN)

Sunflower seeds
Eggs
Butter
Rolled Oats
Dried Cranberries
We put good stuff in fun stuff.
At FYXX, we take proven ingredients: vitamins, probiotics, fiber, key minerals, and herbs and put them into great-tasting, low-sugar, and low-carb cookies, candies, and beverages.
SIMILAR PRODUCTS YOU CAN USE
Try one of our other flavors or fixes!