How about a little morning boost?

Amp up your morning coffee FYXX and take on the day with extra energy.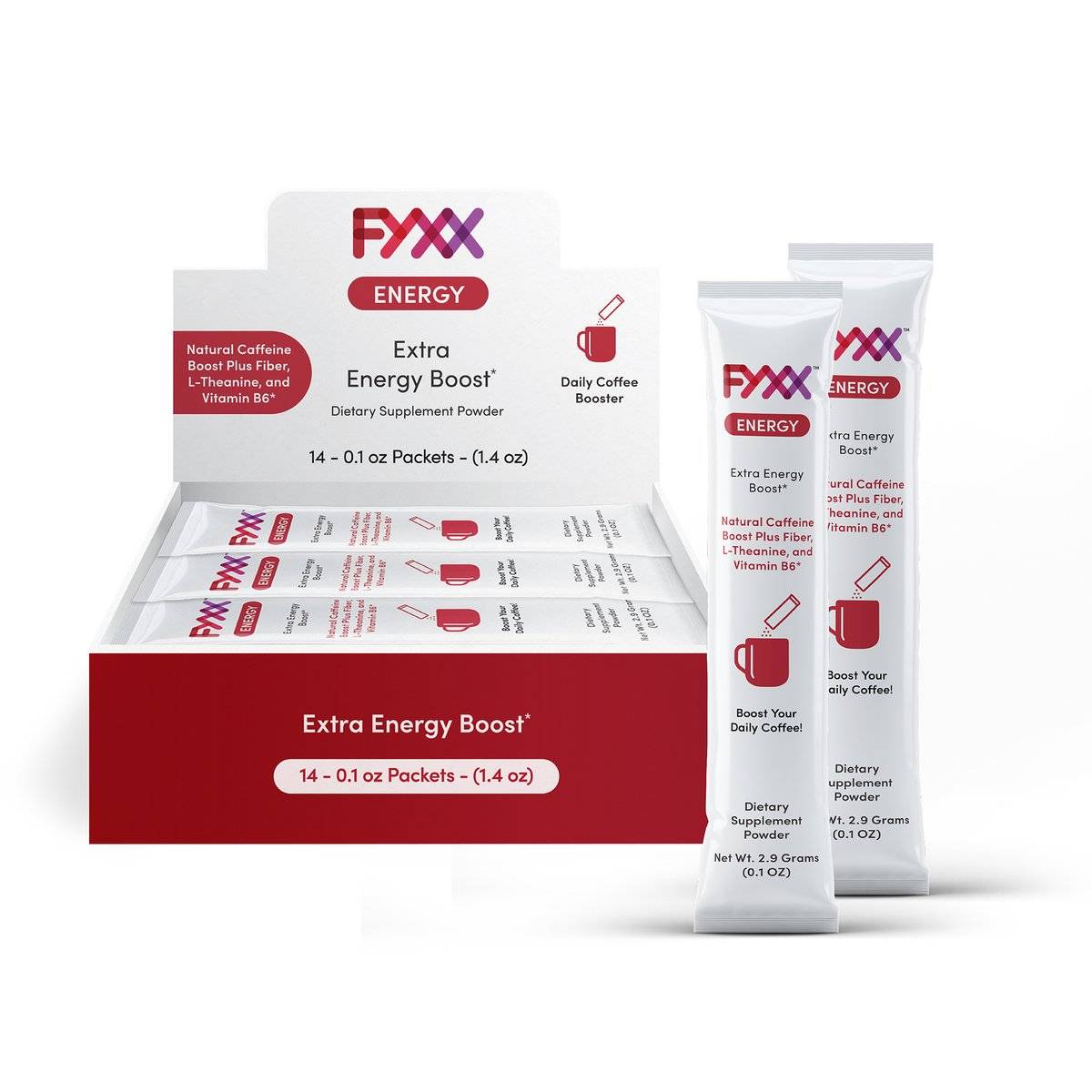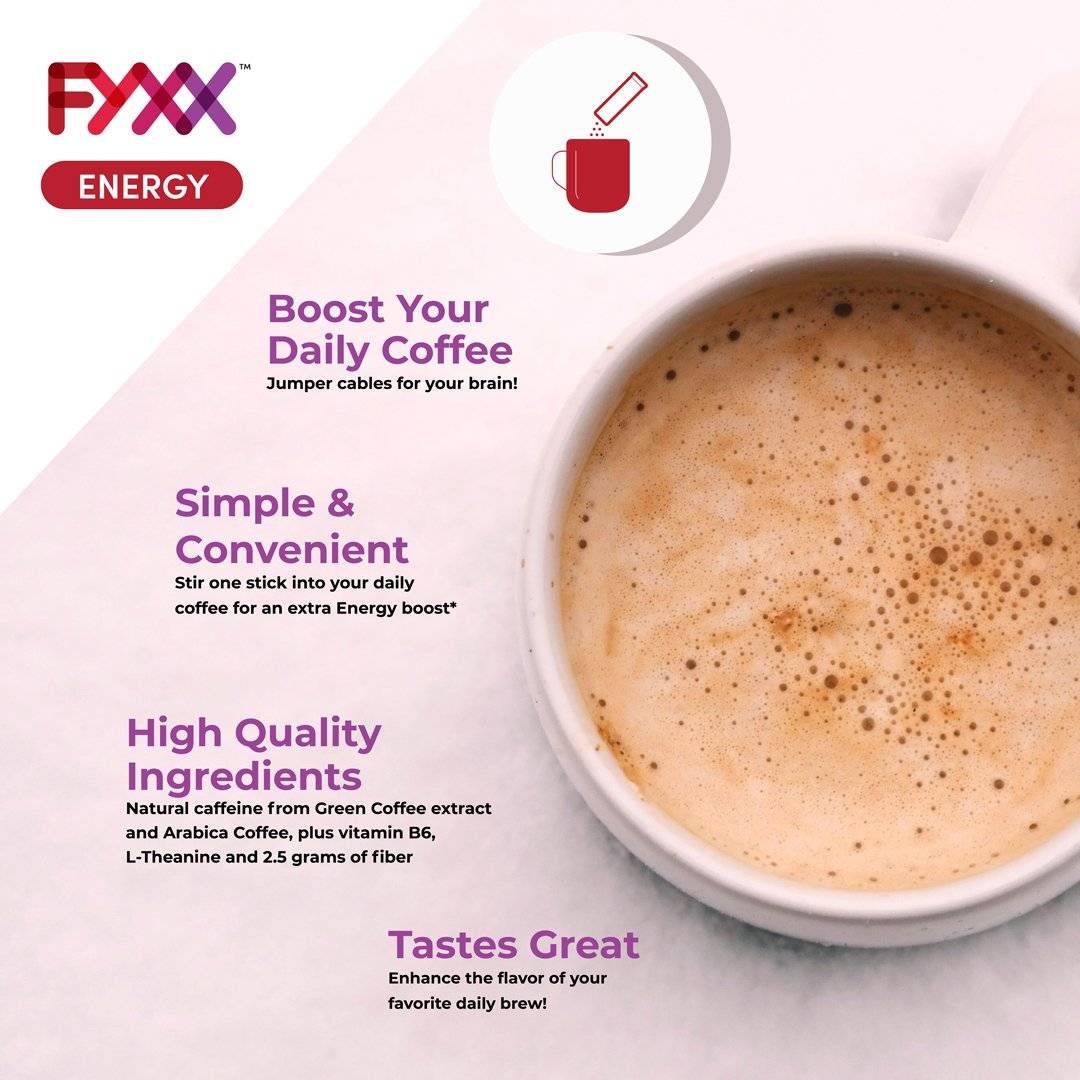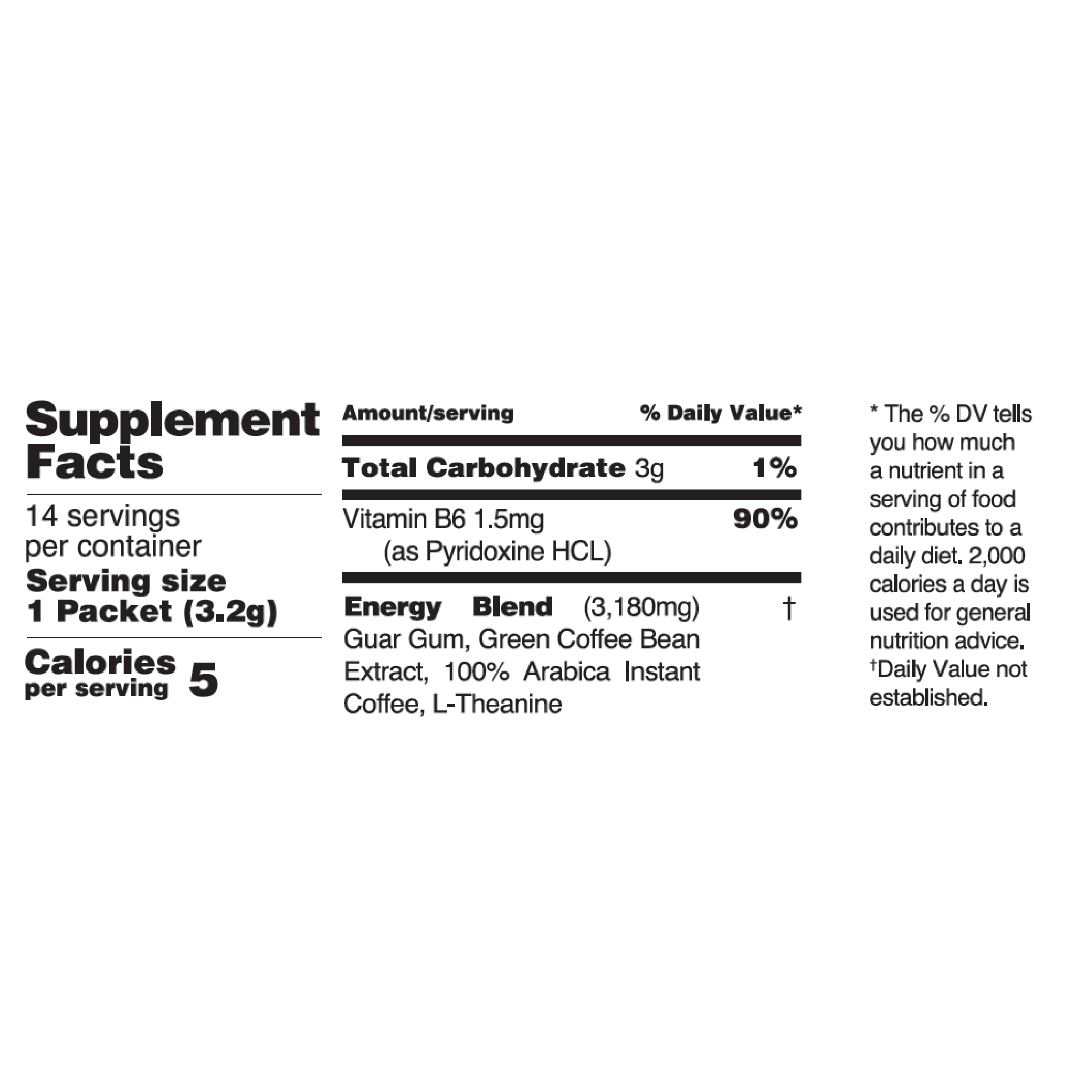 GET 30% OFF WITH CODE: FYXX30
Boost your daily coffee with the extra energy, better focus, and concentration you need to kickstart your day.
---
✅ Packed with natural energy boosters like Green Coffee extract, vitamin B6, L-Theanine, and Arabica Coffee.
✅ Won't make you jittery!*
✅ 14 single servings to keep you going.
Stir one stick into your daily coffee for an extra energy boost.*
Natural caffeine from Green Coffee extract and Arabica Coffee, plus vitamin B6, L-Theanine and 2.5 grams of fiber.
Enhance the flavor of your favorite daily brew.
Our 3 Favorite Ways to Enjoy Energy Coffee Sticks
Mix it into your favorite hot coffee.
Stick a few in your bag to go with your after lunch pick-me-up.
Stir it into your favorite cold coffee beverage.
An Extra FYXX For Your Morning Routine
Mix this stick pack in with your daily Joe and get the benefits of green coffee extract, Vitamin B6, L-Theanine, a touch of extra arabica flavor, and an extra dose of fiber.
Here's how FYXX compares to other health food + beverages.
| | | | |
| --- | --- | --- | --- |
| | | | |
| | | | |
| Amazing ingredients that support your health | | | |
| So delicious that everyone will want to share | | | |
| Convenient and easy to integrate into your day | | | |
| Includes nutrients that can be hard to find in junk foods | | | |
"Science has learned that our gut does a lot more than just digest food, absorb nutrients and expel waste."

- Stacy Kennedy (MPH, RD, CSO, LDN)

Green Coffee Extract
Fiber
Vitamin B6
L-Theanine
An extra shot of Arabica Coffee
We put good stuff in fun stuff.
At FYXX, we take proven ingredients: vitamins, probiotics, fiber, key minerals, and herbs and put them into great-tasting, low-sugar, and low-carb cookies, candies, and beverages.
SIMILAR PRODUCTS YOU CAN USE