Give "Eat Your Vegetables" a Whole New Meaning
Delicious gummies with a serving of vegetables, that taste like oranges. Now that's a FYXX.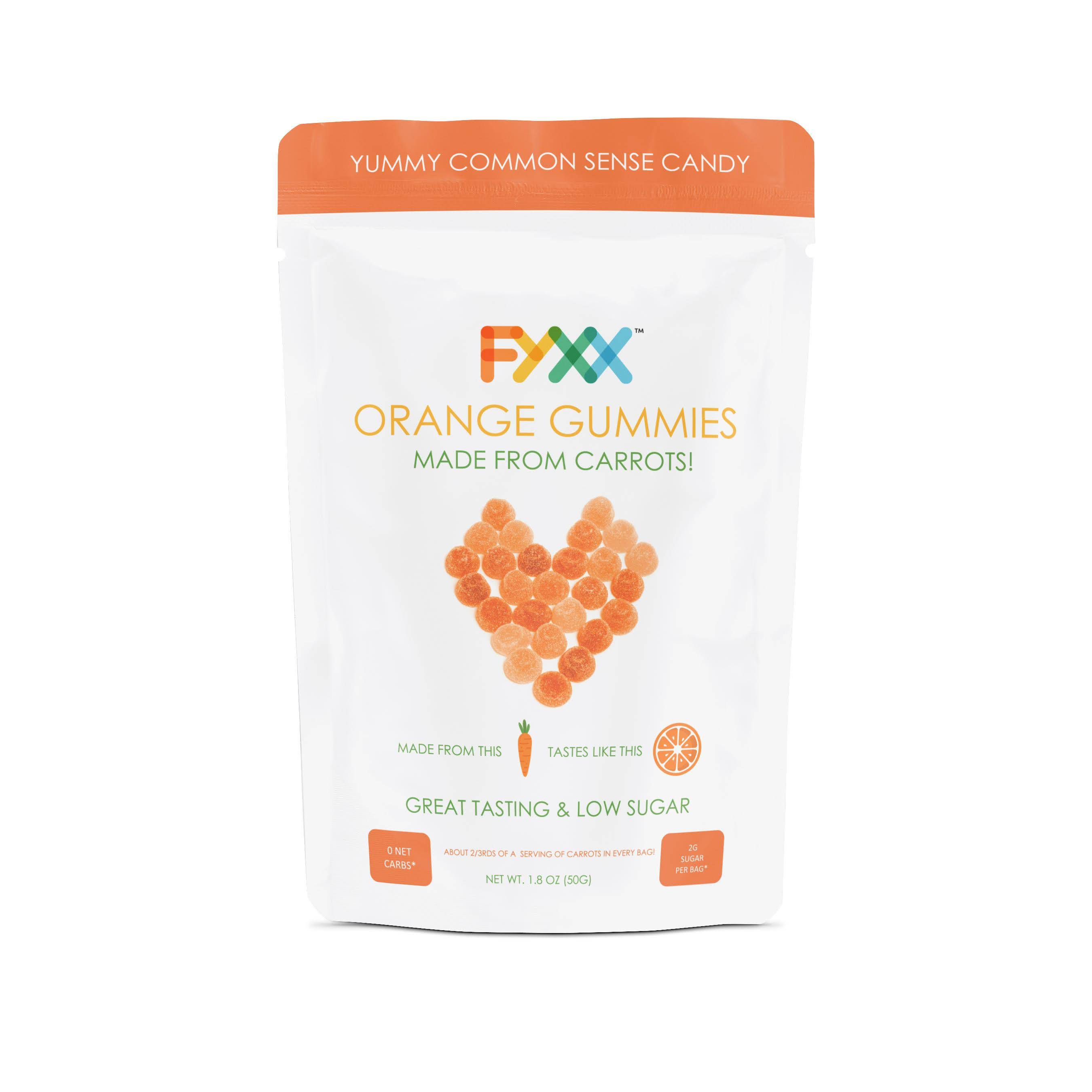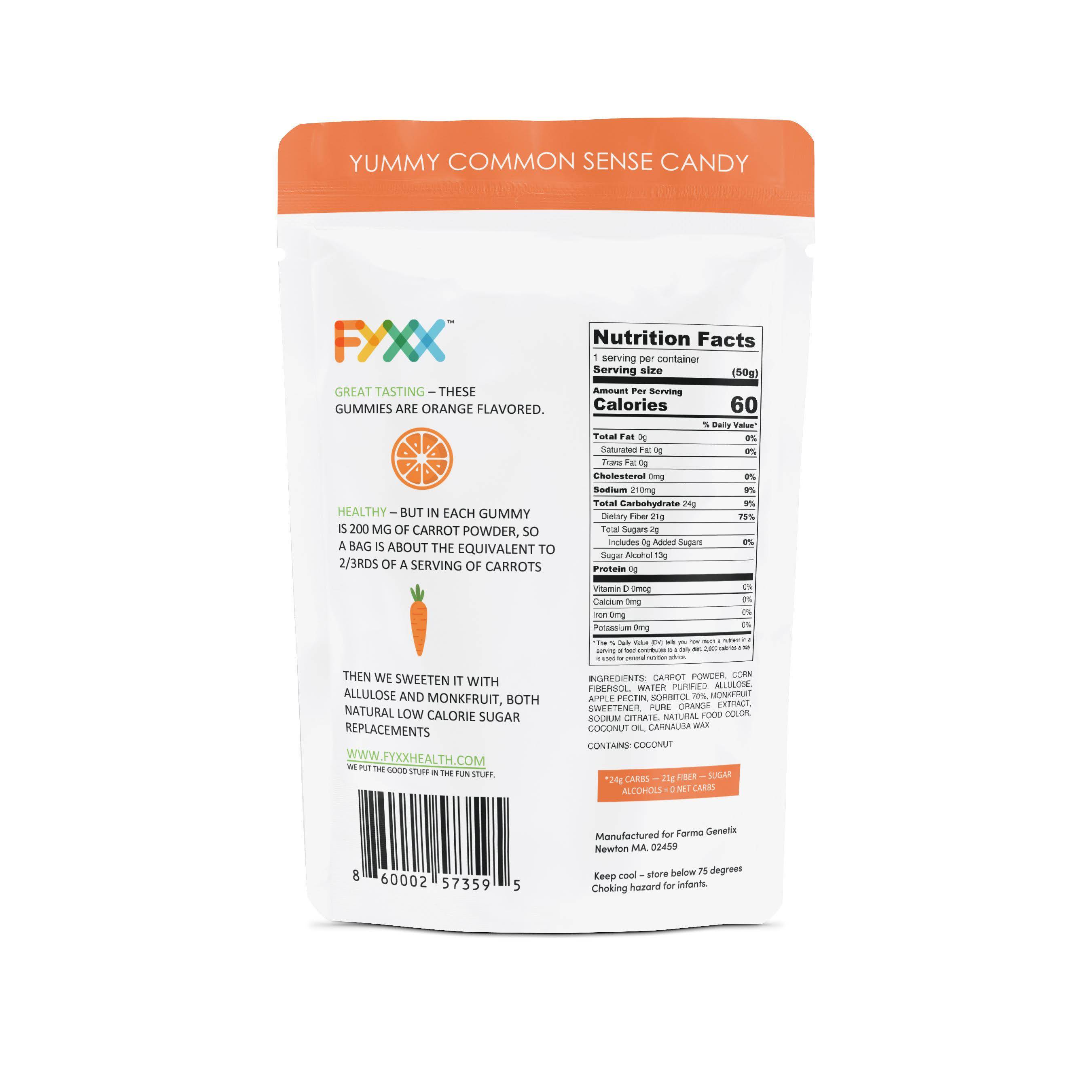 GET 50% OFF WITH CODE: GETYOURFYXX
Delicious, low-sugar gummies that taste like oranges, packed with roughly a full serving of gummies.
---
Good for you - Roughly a full serving of veggies.
Delicious - Tastes like oranges.
Healthy - 200mg of carrots in each gummy.
200 mg of carrot powder in every gummy, so there's roughly a serving of vegetables in every bite.
An explosion of orange in every gummy. You would never know they're made from carrots!
Healthier Than Other Gummies
Sweetened with allulose and monkfruit; natural, low calorie sugar replacements.
Our 3 Favorite Times to Eat Orange Gummies
Stick it in your bag and make commutes a little more enjoyable.
A tasty-post lunch treat to hit the sweet spot.
A midnight snack that you can feel good about.
Delicious and Natural Orange Flavor
Enjoy it any time, morning, noon, or night, and feel good about a snack that you are going to love.
Here's how FYXX compares to other health food + beverages.
| | | | |
| --- | --- | --- | --- |
| | | | |
| | | | |
| Amazing ingredients that support health. | | | |
| So delicious that everyone will want to share | | | |
| Convenient and easy to integrate into your day | | | |
| Includes nutrients that can be hard to find in junk foods | | | |
"Science has learned that our gut does a lot more than just digest food, absorb nutrients and expel waste."

- Stacy Kennedy (MPH, RD, CSO, LDN)

These delicious low-sugar gummies don't taste like you're eating your veggies. Made with carrots but taste like oranges, you'll get roughly a serving of vegetables just by eating something you love. FYXX Orange Gummies are coming soon!
We put good stuff in fun stuff.
At FYXX, we take proven ingredients: vitamins, probiotics, fiber, key minerals, and herbs and put them into great-tasting, low-sugar, and low-carb cookies, candies, and beverages.
SIMILAR PRODUCTS YOU CAN USE