These cookies with heart-healthy ingredients won't hurt your ticker!
Phytosterols (natural plant sterols) help fight cholesterol absorption and we put 'em in a cookie for you!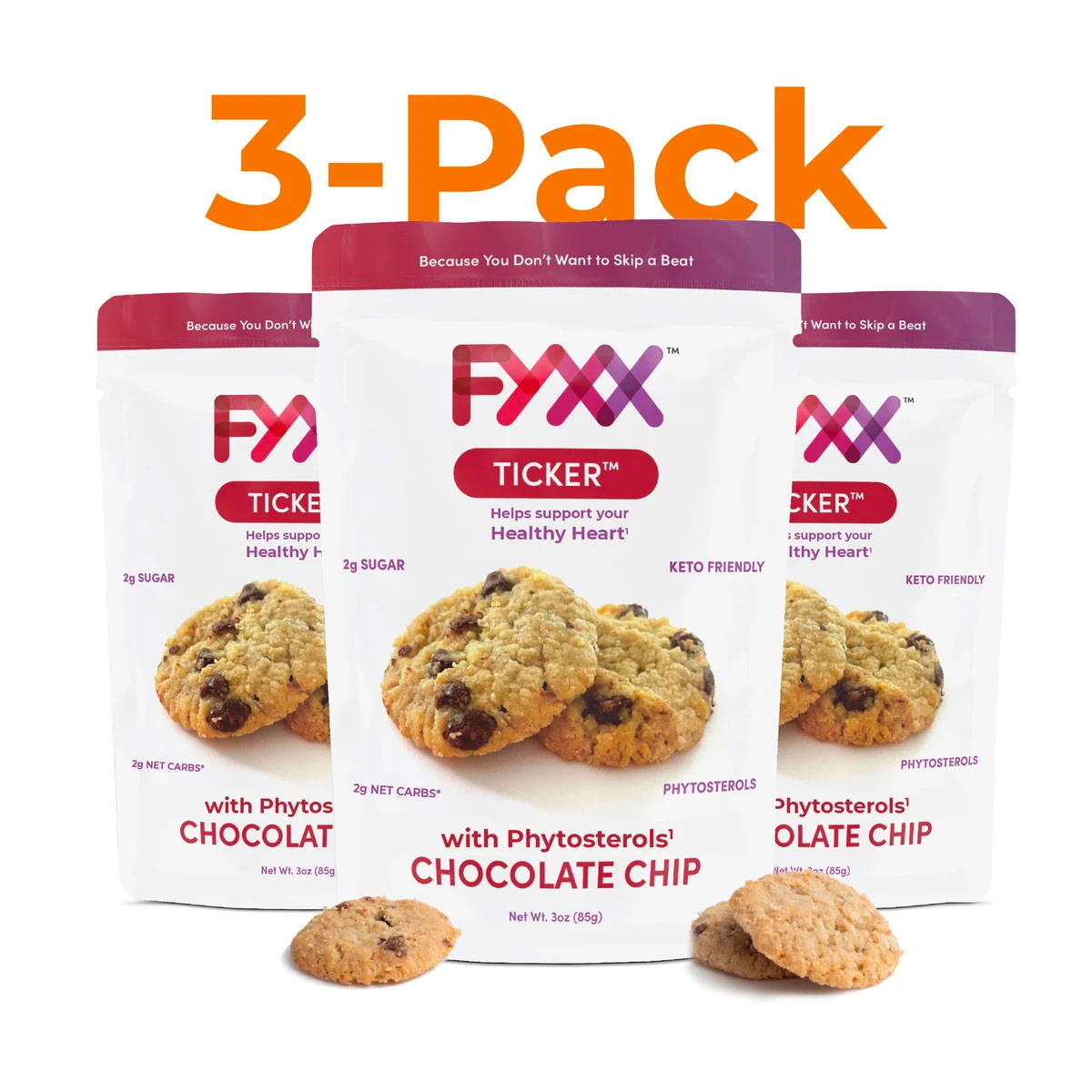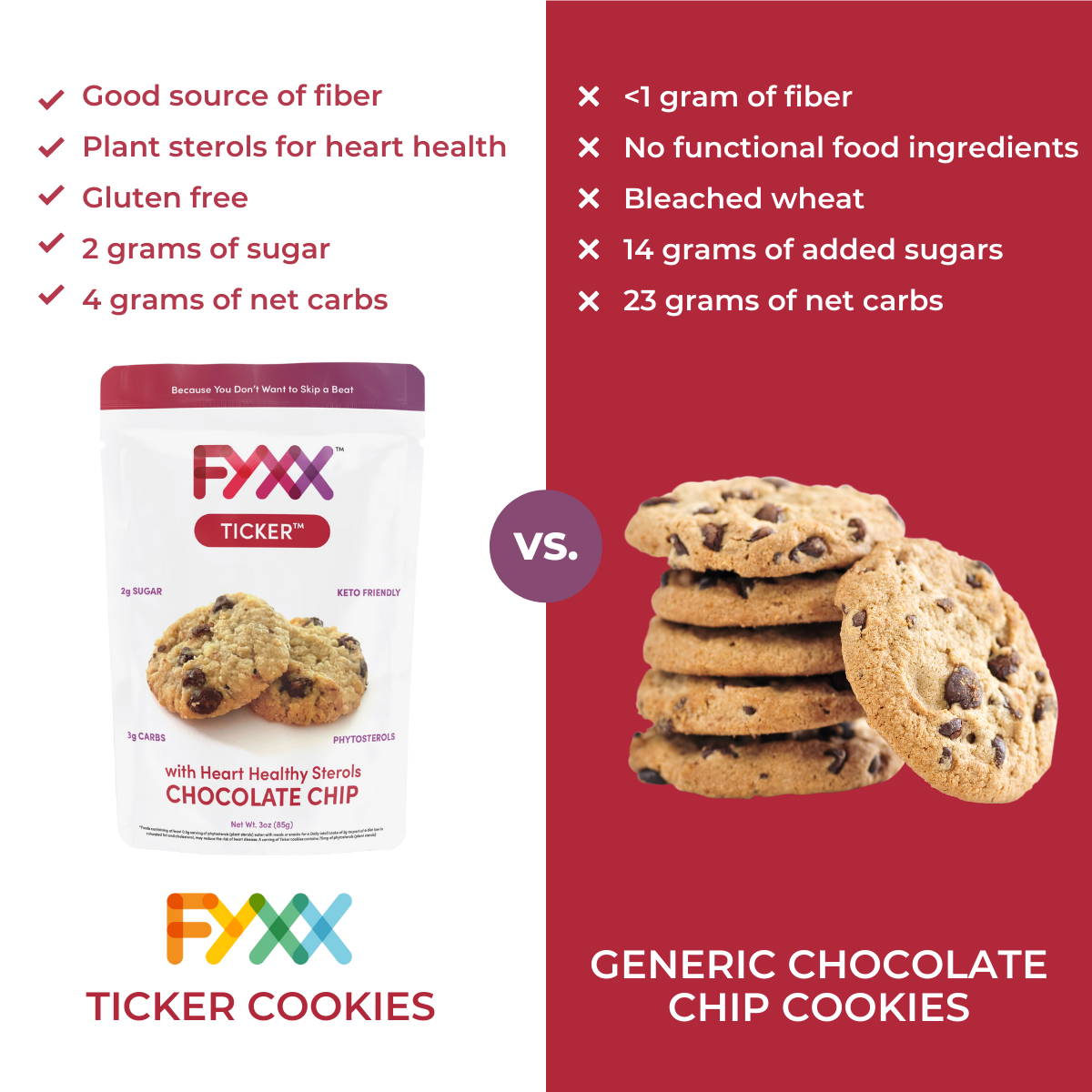 Low sugar, low net carbs and phytosterols that make this cookie a snack to fall in love with. Trying to eat a little healthier? Why not give them a try? You might just fall in love.
---
Low carb, low sugar, keto friendly
Packed with plant sterols to support heart health
3 bags of cookies, each containing 12 cookies for 36 total cookies

LESS THAN $0.50 PER COOKIE
Heart Healthy Ingredients
Have you heard of plant sterols? Well these cookies are packed with them (phytosterols) and they can help keep your ticker at its best.
Low Sugar and Low Net Carbs
Less than 2 grams of sugar, and only 4 net grams of carbs in each serving.
Everyone's favorite, chocolate chip, in a soft, bite sized package ready for healthy snacking.
Our 3 Favorite Ways to Enjoy Ticker Cookies
A guilt-free snack - skip the sugar and support heart health!
Stash them in your bag for a healthy treat on your commute.
Cave into those cravings - enjoy something sweet that is good for your body.
You and your heart are gonna fall in love

When you need something sweet, reach for something that you can feel good about. Low carb, low sugar, keto-friendly, and packed with phytosterols, these cookies are good for you and your tastebuds.
Here's how FYXX compares to other health food + beverages.
| | | | |
| --- | --- | --- | --- |
| | | | |
| | | | |
| Amazing ingredients to support your health | | | |
| So delicious that everyone will want to share | | | |
| Convenient and easy to integrate into your day to day | | | |
| Low carb, low sugar, keto-friendly, and packed with phytosterols | | | |
"Phytosterols are champions that compete with cholesterol for absorption in your gut, and they always win, naturally decreasing the amount of cholesterol you take in from food."

- Stacy Kennedy (MPH, RD, CSO, LDN)

Sunflower Seeds
Eggs
Butter
Chocolate Chips
Calcium
Potassium
We put good stuff in fun stuff.
At FYXX, we take proven ingredients: vitamins, probiotics, fiber, key minerals, and herbs and put them into great-tasting, low-sugar, and low-carb cookies, candies, and beverages.
SIMILAR PRODUCTS YOU CAN USE
Try one of our other flavors or fixes!